What are the Benefits of Cloud Kitchen Business?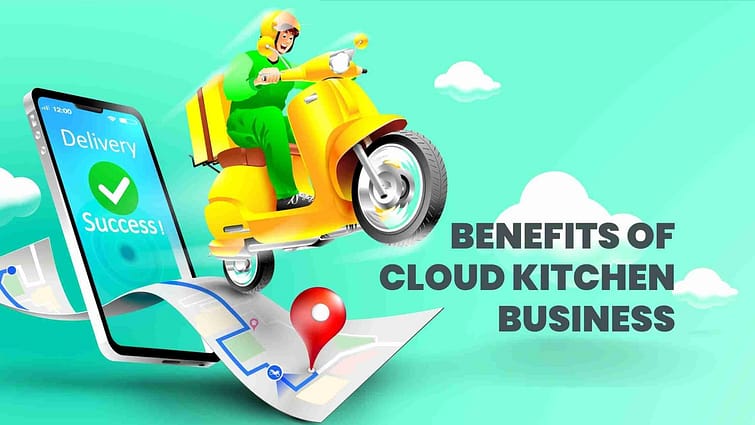 During the pandemic, we saw how almost all the restaurants went down, many restaurants were closed and the people working in these places found themselves unemployed. Undoubtedly the epidemic caused many problems, ruined lives, and ruined mental health with physical health but also made people admit things that had never been seen before, things that were ignored, or people who did not know much about them. Cloud Kitchen is one of those things.
Now the question comes
What is cloud Kitchen?
 Cloud kitchens, which can also be called virtual kitchens, ghost, black, and commissary kitchens, are spaces used to produce food, food that can only be ordered online and delivered. You can open your own or you can invest in a franchise business based on the concept of a cloud kitchen!
These Benefits are: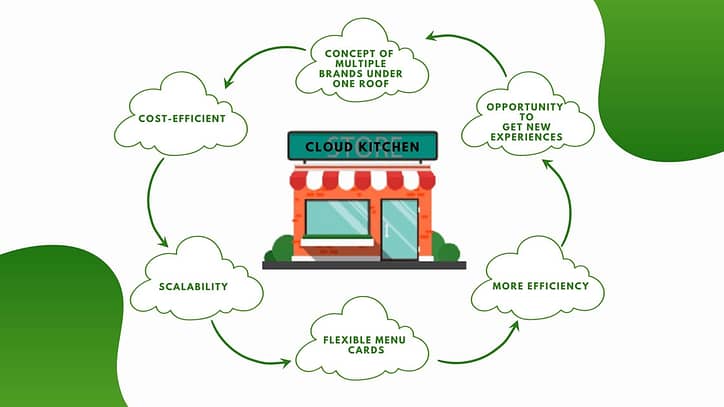 Cost-efficient –
Cloud kitchen is pretty cost-efficient as you do not have to pay high rent, invest in real estate, you will not have to spend money on interior construction, or worry about ambiance, and furniture. Even the staff is small and as a result, everything is affordable.
Scalability –
 The expansion of access to a cloud kitchen is easily possible as there will be no need to worry about overspending on operating and operating costs. Now because of this, you will be able to grow your business and make a profit.
Flexible Menu Cards –
 With the idea of ​​a cloud kitchen, you can make changes to your menu cards depending on your situation and depending on what the data says about people's opinions about your menu. This flexibility can be very beneficial as you are able to work in your business by keeping what people want you in mind.
More Efficiency –
 Since there is no reason to suffer during waiting times, worries about busy meal hours, or pressure on other activities that need to be emphasized in traditional restaurants, kitchen operators are more efficient, faster, and easier. This quality can lead to a rewarding career that can lead to success.
Opportunity to get new experiences –
 This good FOCO model franchise option is a new idea in India and investing in this business model can satisfy your longing for a new experience. And since it is a business environment that requires less risk, you would not have to worry too much about it. This benefit is worth the taste.
Concept of multiple brands under one roof –
 Flexibility is provided in the restaurants of the cloud kitchen. And a shared kitchen can be used for many types that fall under one company or more than one restaurant. This way you can succeed with a small investment.
For example, THE TASTE OF CLOUD, a FOCO company (franchise own company operating) cloud kitchen chain model has 5 products. The first one is in India and as you have learned that it is a business model which means you can invest ( investment is very low) and become a franchise, this way you can succeed without spending a lot of money and you don't want to succeed without working hard.