Revolutionizing the Food Industry: Discover the Unique FOCO Model of Tipsy Tipsy
In the dynamic landscape of the food industry, innovation is not just a buzzword but a necessity for survival and growth. The FOCO (Franchise Owned Company Operated) model, a pioneering concept introduced by Tipsy Tipsy, stands as a testament to this innovative spirit. This model is not just redefining the business of cloud kitchens but is also reshaping how we perceive the Chinese cuisine market in India.
The FOCO Advantage
The FOCO model is an avant-garde approach where franchisees own the business, but the operations are managed by the company. This unique blend offers a rare fusion of ownership without the hassle of day-to-day management. For franchisees, this means no rental and salary expenses, a significant reduction in operational burdens, and an increased focus on strategic growth and scaling.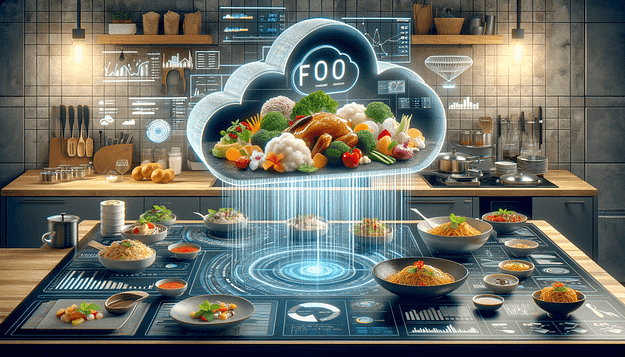 A Culinary and Business Epiphany
Tipsy Tipsy, under the FOCO model, offers a culinary journey through its diverse range of Chinese cuisines, curated to cater to the Indian palate. From the spicy tang of Szechuan dishes to the subtle flavors of Cantonese cooking, Tipsy Tipsy brings a slice of China to India's doorstep. This culinary excellence, coupled with savvy business strategies, makes Tipsy Tipsy a lucrative opportunity for investors and food enthusiasts alike.
The Digital Edge
In today's age, where digital presence is paramount, Tipsy Tipsy provides an initial six-month free marketing strategy. This not only aids in establishing a robust online presence but also ensures a steady stream of customers, a critical component for any new business venture.
Embracing Zero Monthly Operational Expenses
One of the standout features of the Tipsy Tipsy model is the zero monthly operational expenses policy. This is a game-changer in the industry, significantly reducing financial strain on franchise owners and allowing them to reap higher profits.
A Partnership for Success
Investing in a Tipsy Tipsy franchise is not just a financial venture but a partnership. The company extends continuous support to franchise owners, ensuring they are well-equipped to thrive in the competitive food market.
Conclusion
The FOCO model of Tipsy Tipsy is more than just a business format; it's a revolution in the food industry. It's an invitation to be part of a journey that promises financial success, culinary excellence, and the joy of bringing authentic Chinese cuisine to the Indian market.
Join us in this culinary revolution. Explore the world of opportunities with Tipsy Tipsy, where we combine divine cuisines with intelligent business strategy.
#TipsyTipsyRevolution
#FOCOmodel
#FranchiseOpportunity
#ChineseCuisineInnovation
#CloudKitchenFuture
#FoodIndustryInnovation
#CulinaryBusiness
#ZeroOperationalExpenses
#FoodFranchiseSuccess
#TheTasteOfCloud