Epicurean Express: Perfect Plate's Swift and Savory Service
In an age where time is precious and quality is non-negotiable, Perfect Plate emerges as a culinary champion, redefining the norms of food delivery with its "Epicurean Express" service. This unique facet of Perfect Plate, underpinned by the revolutionary Franchise Owned Company Operated (FOCO) model, blends speed with delectable culinary offerings, promising an unmatched dining experience right at your doorstep.
Redefining Food Delivery
Epicurean Express is Perfect Plate's answer to the ever-growing demand for quick yet quality-driven food delivery services. In an era dominated by fast food, Perfect Plate stands out by providing gourmet meals that are both swift and savory. Whether it's a quick lunch between meetings or a relaxed dinner at home, Epicurean Express ensures that time constraints do not compromise the quality of your meal.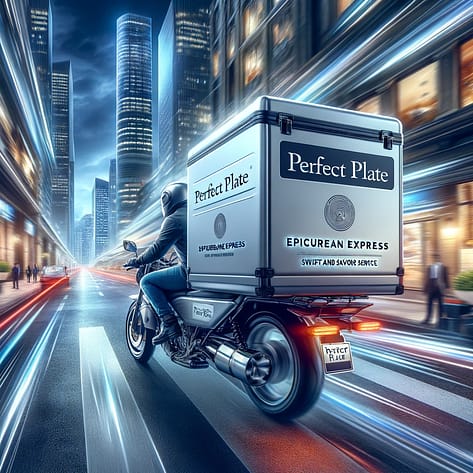 A Culinary Journey at the Speed of Light
At the heart of Epicurean Express is an array of exquisite dishes that traverse geographical boundaries. From the rich flavors of traditional Indian cuisine to the subtle nuances of international dishes, every meal is a culinary journey. The emphasis on swift service does not overshadow the quality of food; instead, it enhances the dining experience by delivering warm, fresh, and tantalizing dishes in record time.
The FOCO Edge
The operational efficiency of Epicurean Express can largely be attributed to the innovative FOCO model. This approach eliminates the typical hassles associated with franchise management, such as real estate and staffing costs. By reducing overheads, Perfect Plate focuses on what truly matters – delivering top-notch culinary experiences with speed and precision.
Sustainability in Speed
In its commitment to sustainability, Perfect Plate ensures that speed does not come at the expense of the environment. The packaging is eco-friendly, and the ingredients are sourced responsibly. This approach reflects a deep respect for the planet and a commitment to preserving its resources.
The Technology Behind the Taste
Epicurean Express leverages the latest in technology to streamline the ordering process. The user-friendly online platform makes it simple to choose, order, and track your meal, ensuring a hassle-free experience from start to finish. This technological integration is a cornerstone of Perfect Plate's promise to deliver quality quickly.
A Franchise Opportunity Like No Other
For those interested in the food industry, Perfect Plate offers a unique franchising opportunity. Backed by comprehensive support and a proven business model, franchisees can be part of the Epicurean Express journey, delivering swift and savory experiences to a growing base of discerning customers.
Conclusion
"Epicurean Express: Perfect Plate's Swift and Savory Service" is more than a service – it's a promise. A promise of quick, delicious meals that don't compromise on quality. As Perfect Plate continues to expand its horizons, it invites food enthusiasts to savor the speed and taste the difference.