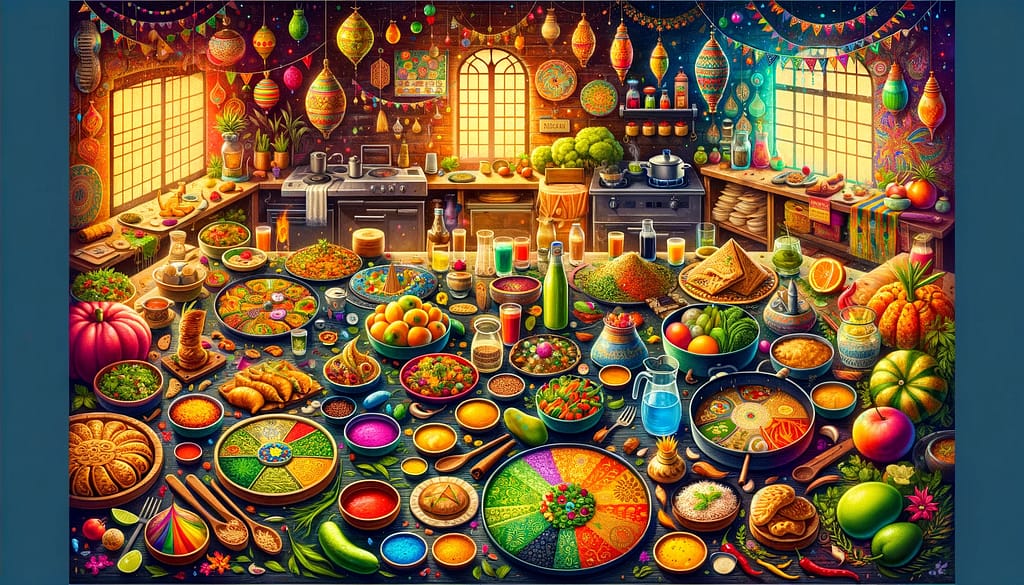 Seasonal and Festive Specials at Cookery: A Culinary Celebration
As the seasons change and festive lights brighten up our streets, Cookery invites you to a gastronomic journey like no other. Our seasonal and festive specials are a testament to the rich tapestry of North Indian cuisine, infused with tradition, flavor, and a dash of celebration. Let's explore the delectable offerings that make each season and festival at Cookery a unique culinary delight.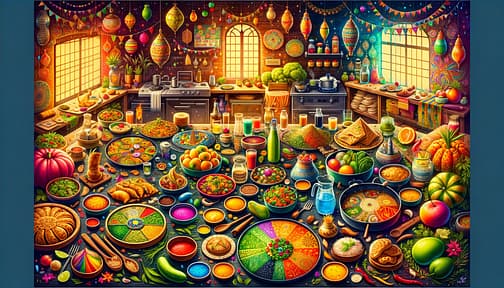 1. Spring's Fresh Bounty (#SpringSavors)
Spring at Cookery is a celebration of freshness and rejuvenation. Our chefs curate a special menu featuring the freshest produce of the season. Think of light, zesty dishes like 'Hare Baigan Ka Bharta' made from freshly harvested eggplants, or the 'Basant Salad' tossed with spring greens, pomegranate, and a tangy dressing.
2. Summer's Fiery Flavors (#SummerZest)
As temperatures rise, so does the zest in our kitchen. Summer specials at Cookery are all about bold flavors and refreshing dishes. We introduce 'Aam Panna Sorbet', a tangy and sweet delight, alongside spiced 'Grilled Paneer with Mango Salsa'. Don't miss our 'Kesar Badam Kulfi' to beat the heat!
3. Monsoon Comforts (#MonsoonMoods)
The monsoon brings a craving for comfort food. Cookery's monsoon menu includes classics like 'Masala Chai' and 'Pakoras' in various flavors. The 'Corn and Spinach Samosa' is a must-try, perfect for those rainy evenings.
4. Autumn's Harvest (#AutumnAromas)
Autumn at Cookery is a celebration of the harvest. Our special dishes include 'Pumpkin Masala Curry' and 'Stuffed Parathas' with a variety of seasonal fillings. The star of the season is our 'Diwali Sweets Platter', a mix of traditional and innovative mithai.
5. Winter's Warm Embrace (#WinterWarmers)
Winter specials are all about warmth and richness. Our menu features hearty dishes like 'Sarson da Saag' with 'Makki di Roti', and the indulgent 'Gajar Halwa'. The 'Spiced Hot Chocolate' with a hint of cardamom is a crowd favorite.
6. Festival of Flavors (#FestivalFeasts)
Every Indian festival at Cookery is a celebration of culture and cuisine. Be it Holi, Eid, or Navratri, our chefs craft a thematic menu that honors the occasion. Look out for our 'Holi Special Thandai', 'Eid Biryani', and 'Navratri Thali'.
At Cookery, we believe in celebrating every season and festival with fervor, flavor, and a touch of culinary magic. Our seasonal and festive specials are more than just meals; they are a tribute to the diverse and rich traditions of North Indian cuisine. Join us in this flavorful journey with . Here's to good food, great health, and joyful celebrations
#FreshFare
#SpringDelights
#SummerCoolers
#SpicyAndSweet
#RainyDelicacies
#ComfortFood
#HarvestFeast
#DiwaliDelights
#CozyCuisine
#WinterFavorites
#CulturalCulinaryJourney
#FestiveFoods
#CookeryCelebrations and
#SeasonalDelights